Tubing|Canoeing|Kayaking
Niobrara River Outfitter
Updating Site for 2019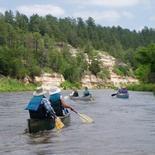 Canoeing the Niobrara River
$5.00-$50.00 per person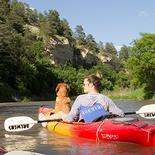 Kayaking the Niobrara River
$30.00-$50.00 per person
Tubing the Niobrara River
$5.00-$68.00 per person
---
---
| | |
| --- | --- |
| Berry Bridge Launch Site | Berry Bridge Launch Site |
| 4 Hour Trip to Brewer Bridge* | 2 Hour Trip to Brewer Bridge* |
| 5.5 Hour Trip to Penbrook* | 3 Hour Trip to Penbrook* |
| Ft Niobrara/Cornell Launch Site | Ft Niobrara/Cornell Launch Site |
| 4 Hour Trip to Berry Bridge | 2 Hour Trip to Berry Bridge |
| 6 Hour Trip to Nichols Landing** | 3 Hour Trip to Nichols Landing** |
| | 4 Hour Trip to Brewer Bridge* |
| | 5 Hour Trip to Penbrook* |
Prices range from $5.00 to $68.00 per person depending on your age and options(shuttle service) and the type of vessel you select.
*Includes Smith Falls, the tallest waterfall in the State of Nebraska.
**Minimum required unless doing your own transportation.
Please give us your feedback or send us a note and let us know how we did. What was the hi-lite of your trip? We want to know if we met your expectations or if we can improve your experience next time. You can use the direct links in the upper corner or by linking from one below.
Google+, Facebook, 〈€€〉tripadvisor
---
---
HOURS

Memorial Day weekend -

Labor Day weekend

AM
PM
PM
PM
Monday
8:00
7:00
Tuesday
8:00
7:00
Wednesday
8:00
7:00
Thursday
8:00
7:00
Friday
8:00
9:00
Saturday
7:00
3:00
7:00
8:00
Sunday
8:00
3:00
433 E Hwy 20
Valentine, NE 69201
402-376-2046
Randy & Mary Mercure